"SHUT THE FRONT DOOR!" DOOR CLOSERS MATTER TO YOUR SECURITY.
As a business owner, you should know the importance of having a dependable locksmith on-call. You know how important reliable locks are to your security. You wouldn't dream of leaving your doors unlocked or turning off your alarm system but what you might not know is that door closers wear out, leaving interior and exterior passageways vulnerable to unauthorized access. A worn door closer can pose definite security risks to your business at unexpected times. This is a big concern in high-traffic areas where the closers take a lot of wear and tear on a daily basis. An expert locksmith can prevent the likelihood of an unexpected lock failure like this happening to you!
WHAT IS A DOOR CLOSER?
A door closer is, typically, located in the upper corner of the door. It works to control the swing of the door and prevent damage from slamming or gusts of high wind. Because the door closer supports the weight of the door, you need one that is heavy enough for the size and weight of the door. A weak closer will cause your door to wear out sooner and will mean more frequent repairs. Installing an adequately sturdy door closer is one of the precautions an expert locksmith takes to be sure your door operates smoothly and locks securely with each use, over longer periods of time.
WHAT KIND OF DOOR CLOSER IS BEST?
Traditional mechanical door closers are rated as Grade 1 and Grade 2. Grade 1 door closers are designed for high traffic areas with a traffic volume of up to 400 people per day. Grade 2 door closers are designed for lighter traffic of 50 to 100 operations per day. Both grade 1 and grade 2 doors can be fitted with an extra valve to customize the swing of the door to accommodate your specific needs. Doors can be adjusted to swing freely for a distance and then apply a cushioning effect to slow the closing of the door.
Electromagnetic door closers rely on magnets to open or close the doors and provide an extra level of security. They are often used in hospitals, schools and other institutions and can be tied to the fire alarm system. They can also be activated in the event of a lockdown due to outside threats. If your business has high-security areas, an electromagnetic door closer may be the right choice for you. A professionally trained locksmith can advise.
WHO SERVICES DOOR CLOSERS?
Your local experts at LDL Locksmith Orange County offer a comprehensive range of commercial and residential locksmith services to an entire range of customers, from small to large. We offer our expert services to the cities of Costa Mesa, Newport Beach, Huntington Beach, Irvine, Tustin, Santa Ana, Fountain Valley, Garden Grove and Westminster. For more information regarding our commercial or residential locksmith services, feel free to call us at: (949) 836-8483 or by simply reaching out to us on our contact page. We look forward to earning your business!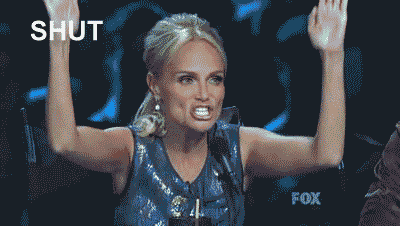 #lockchange #tustinlocksmith #mobileLocksmith #Locksmithnearme #irvinelocksmith #lockandkey #locksmiths #locksnith #popalock #newportlocksmith