Whatever your commercial locksmith needs for your business, LDL Locksmith Orange County got you covered!
LDL Locksmith Orange County offers wide range of security and locksmith services for industrial, commercial, and business clients in the Orange County area.
Our highly skilled professional technicians have the most up to date locksmith tools and equipment for all your commercial lock and key needs. We are continually adding the latest locksmith and security system services to our constantly growing list of services.
Building locks repair or replace, Master key system for multi users, industrial lock installation, Door closer installation, commercial door lever handle install or re key, push bar repair, exit devices install or repair, emergency exit device, lock cores replace or re-key and more


Office/ Building Lockout
Commercial Locks
Locks Change/Repair
Rekey/ Master key
Duplicate Keys
Non-Destructive Entry (lockout)
Electronic Locks/ Keypads
Total Business Security
Pick-Proof Cylinder Deadbolts
Custom Surveillance Systems
Screen & roll-up Door Locks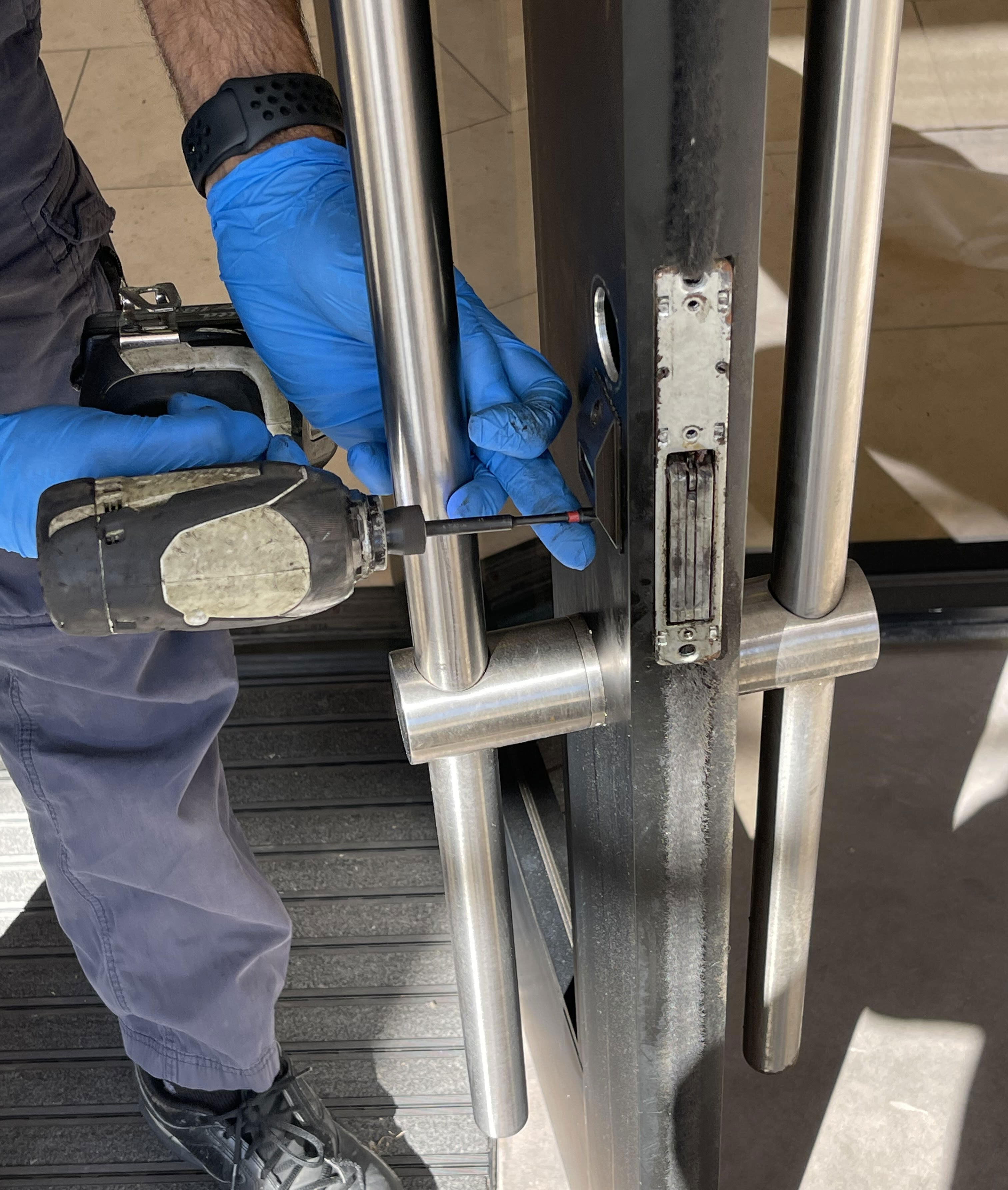 Commercial Rekey
Have you recently had a personnel change at your business? Or simply think it's time to reconsider who has access to your business?
Rekeying your office or building will ensure that you know exactly who has access and increase overall security. With a rekey, the lock itself is not replaced. Instead, our professional locksmiths change the pinning inside the current lock and provide new keys. After that, the old keys will no longer work. This is a great option if the lock hardware itself is in good condition but you want to update who has access to the property.
*Cost of rekey or master key varies depending on factors like the type of key, the time of day you need the service and if a new key needs to be generated.
Commercial Lock Repair and Installation
If your business needs more than a rekey, we've got you covered! LDL Locksmiths are trusted, trained and qualified to repair or install lock hardware. With new lock repair or installation, unlike a rekeying, we will need to either dismantle the current lock or possibly cut into the door to install a new type of lock. We ensure any work is done safely and without damage.
*Cost of lock repair or installation varies depending on factors, such as the number of locks, the type of lock, time and location.
Lock Hardware
Choosing the right lock hardware for your business from a seemingly endless list of options can be overwhelming. But Don't worry, we've got your back!
Our professionals can help you find the best fit for your building, and install them safely!
*Pricing of hardware and installation varies by the type of lock, security level, number of doors and the installation time.
Electronic Access Control / High Security Key Control Systems
Looking to take the security of your building one step further???
There a few high-tech solutions to choose from that can do just that! High security key control systems are a more secure solution for high-tech lock control. These systems require a unique key that cannot be copied unless a personal owner card is presented, making it more secure than traditional locks. Electronic Access Control is a higher-end option. These systems are keyless, mostly used with fob or cards, meaning no copies of keys can be made. This increases the security of your property even more.
Call Us at (949)-836-8483 today to set up a meeting!