CAR KEY LOCKSMITH SERVICE NEAR YOU
We offer a full array of auto locksmith services to cover all your vehicle security needs. Locked out of your car? Looking to have a new car key cut? Call LDL mobile Locksmith Irvine services a car locksmith now.
Our service vehicles are equipped with the most sophisticated software and the latest technologies that enable them to address your needs promptly and skillfully. At 24/7 LDL mobile Locksmith services, we pride ourselves on our speed of service and on our service expertise. We are the car locksmith team you can count on in your time of need. We are affordable, mobile and in your neighborhood. Give us a call, and you'll quickly figure out why we're the best 24-hour auto locksmith for you.
ROADSIDE AUTO LOCKSMITH SERVICES
We specialize in prompt, friendly and inexpensive roadside service because we know that you want to avoid further hassle. If you've been in an accident and the car locks are jammed, if you've locked the kids in the car and can't get them out, or if you've simply lost your keys, then you might want to call our emergency locksmith service and ask for a roadside car locksmith specialist on the double! Locksmith problems tend to happen at the most unexpected times, which is why our professional technicians are available 24 hours a day, 7 days a week at a beck and call because as everyone knows, things like these happen at the most inconvenient times.
Some of our car locksmith services:
Our expert auto locksmith technicians have the knowledge and experience needed to service all your auto security needs.
OUR MOST COMMON CAR LOCKSMITH SERVICES
Car Lockout Solutions
Although a pain in the rear, getting locked out of the car at some point is almost inevitable. Luckily, this happens so often there are a number of ways to remedy the situation. On the other hand, when fixing this issue, a car locksmith might be able to pick the lock of the door or trunk, depending on where the keys were left. After the situation has been resolved, it is important that you have a car key replacement or spare made. Having a reliable car locksmith service that you can come to rely on in case of emergencies is important, our mobile car lockout services can reach you in under half an hour to help you out. Our auto locksmith professionals have you covered all across the US, no matter where you are located.
Ignition Switch Replacement
It might be hard to believe, but if a car needs a new ignition module or other ignition replacement part, a locksmith can also change it on the spot. This could seem like a labor-intensive service to be performed on location, but a locksmith is equipped with everything necessary tools and equipment to make the change wherever you are. Not only is replacing the entire car ignition switch component on the spot an option but extracting a broken key from a car door or ignition is also one of the most popular services that our auto locksmiths offer.
Honda key stuck in ignition Is common issue with Honda high security locks
These days, making a new car key is not quite as simple as having a new key cut, at least if your car was made after the mid-1990s. That is when autos started coming with transponder keys, which contain chips that communicate with ignition systems. The fat plastic part of your key contains the chip that is specific to your car and allows it to start. If you somehow lose your car keys or need an extra key made, you need one of our expert automobile locksmiths with the right equipment to do the job. Call LDL Mobile Locksmith services and we'll have a technician come to your location with the device needed to make a new key that matches your car.
Car Door Lock Repair
Over time, locks and keys wear down and don't operate as well as they should. This can be caused by a number of reasons; something as simple even as a bit of road debris getting lodged in the lock can cause the lock to malfunction. In this case, one of our car door locksmith specialists will be able to identify the problem and repair the broken or jammed lock with ease.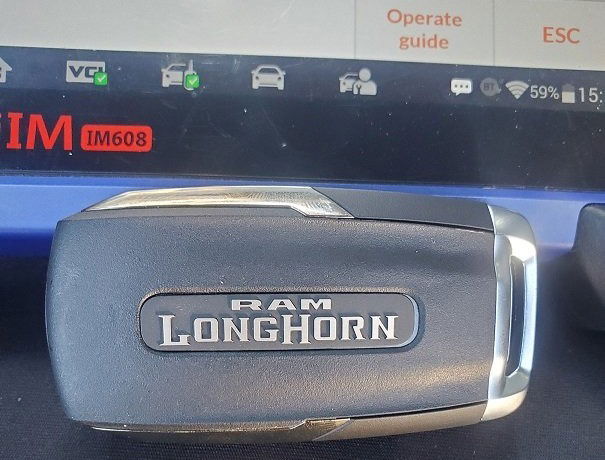 THE CAR MANUFACTURERS WE SERVICE
We service these car manufacturers:
We work with all different car makes and models so no matter what type of vehicle you drive, you can rest assured that we can help you out.
| | |
| --- | --- |
| Nissan | Volkswagen |
| Buick | Lexus |
| Chrysler | Hyundai |
| Ford | Chevrolet |
| Toyota | Honda |
| Mercedes | BMW |
| Kia | Audi |
| Acura | Dodge |
| Cadillac | Infiniti |
| Bentley | Lincoln |
| Jaguar | Land Rover |
| Mazda | Porsche |
| Volvo | Jeep |
| Subaru | Opel |
| GMC | Mitsubishi |
EMERGENCY AUTO LOCKSMITHS NEARBY
When you are in need of an emergency car locksmith, we can dispatch the nearest car locksmith to you. Our auto locksmiths are located throughout the City and can reach you in less than half an hour after calling us. Since our auto locksmiths are mobile, they come to you and service your auto locksmith needs at your location, means NO TOWING NEEDED. Our vehicles are equipped with all sophisticated software and the latest technologies to address your needs roadside. When you need an emergency car locksmith, our nearest 24-hour locksmith is just a phone call away.
AUTOMOBILE LOCKSMITHS, YOU CAN TRUST
When you need car locksmith services you can rely on our automotive locksmith experts to help you out. Our representatives are certified and bonded, so you can rest assured that you'll receive service from a professional that you can trust. We know; you should keep account of your car keys and keep your ignition system in order. But we also know that things happen, and there are times when you just need a reliable pro to help you out of your jam. So keep 24/7 LDL mobile Locksmith services in mind when you find yourself in a frustrating car lockout situation.
FIND AN AFFORDABLE AUTO LOCKSMITH NEAR YOU!
Our car locksmith services are particularly effective and they are beneficial just for that matter. We are a nationwide provider with locksmiths located in every single city and neighborhood. If you are expecting services of the highest quality, you can rest assured that you've already stumbled upon it.
When it comes to auto locksmiths near me, people are oftentimes afraid that the price is going to be high because companies take advantage of the fact that they are in distress and in a situation in which they really don't have any other choice. This is a rotten policy that we stand against and we do so ever so definitively. With this in mind, it is also important to understand that we are capable of keeping our affordable locksmith prices on the low for a range of different reasons.
A lot of people wonder how are we capable of undercutting our competition so seriously without harming our profitability. Well, we believe that we shouldn't take advantage of people in distress and when they are vulnerable. We could easily charge you more, just because you wouldn't have any other option, but that's not who we are. We are here to help you out. This is why more and more customers are joining our ranks every day.
Repair / Replace Ignition or door lock
High Security key for Vehicles
Repair & Replace stuck ignition
Transponder Chip Key cut and program
Lost / Stolen Key replacement
Trunk Open / key locked in trunk
Unlock vehicle Open, key locked inside
If you are facing a problem with your car in Orange County Southern California, you can call LDL Locksmiths Services for emergency assistance. We have certified and trained professional automobile locksmiths and so you can rely on us to treat your expensive vehicles with care and fix the problem, whatever it might be. You might have lost your keys, or might need a replacement set of keys because they don't work due to some glitch. In such cases, you need the services of a car locksmith to replace the keys immediately so that you can be on your way. Your automobile locksmith has to be certified, trained, reliable and trustworthy.


Technologically advanced cars & keys: In these days of gadgets and gizmos, your new car comes fitted with many complex machinery and systems and an on-board computer that controls many of the car's functions along with parking assistance, emergency brakes, ignition, steering, climate control, etc. Such constant innovation means that your locksmith too needs to be trained in these new systems and control mechanisms. Your car key might be a laser key or a transponder key, meaning that in your automobile locksmith should be tech-savvy enough to help you with whatever problem you might be facing with the new type of keys.
Keyless entry to cars became quite common, and many people opted for this as this meant they could open the car, while approaching it. This keyless entry helped one to escape the weather too, rain or shine. It was quite helpful in a hot place like Orange County, Southern California.

Keyless entry is made possible by the use of a 'key fob' which transmits a signal to the electronic locks of your car to disengage when you press it. These keys are also called 'smart keys' or 'key fobs'. However, just like any piece of equipment, it is bound to get lost or misplaced or to fail, creating problems for you when you are unable to enter your car.

Who do you turn to when you are facing problems with your key fob? If you turn to the same dealership from where you bought your car, you are bound to get charged for the towing of your car to their workshop, and then there are the service charges, and then you have the repair or replacement cost. You also have to wait while they tow your car, wait your turn while they fix it and then pay the dealership rates. If you call us at Irvine Locksmith Services, we will send a trained automotive expert to fix your key fob for you right away.. Our trained technicians arrive with all the necessary tools in the specially outfitted van. We are open 24 7 and so when you call us with a problem with your key fob, our trained experts can be at your service, wherever you are, in a matter of minutes. When you call our emergency hotline, we dispatch our automotive locksmith who carries blank key fobs, along with remotes, which can be programmed for any make and model. You save both time and money when you call us at Irvine Locksmith Services.

Our automotive technicians and locksmiths undergo training periodically to become familiar with every new make and model that is introduced in the market. What this means for you, the customer, in practical terms, is that whatever new and sophisticated locking mechanism your car might use, our technicians will be familiar with them and help you on-site, immediately. You can safely entrust your car to us and relax. Our trained experts will arrive within minutes of your call, where you are in Irvine, figure out the problem, fix it with the necessary repairs or replacement, and help you to be on your way, as early as possible.

You need someone reliable and trustworthy when you are locked out of your car and stranded somewhere. Your locksmith should be a reputed one for you to call him to come to your rescue at any time of the night. At Irvine Locksmith Services, our technicians are thoroughly vetted and so you can call us, safe in the knowledge that our locksmiths will not try to take advantage of your situation in any way. You can trust us to help you, whatever the time of day or night, wherever you are in Irvine, Orange County.
Hyundai key, Kia key, Volkswagen key, Audi key, Mercedes Benz key, Land Rover key, Range Rover key, Toyota key, Honda key, Nissan key, Subaru key, Mazda key, Motorcycle key, Heavy equipment key, forklift key and more....
Locksmith Irvine , Irvine Locksmith , Santa Ana Locksmith, Locksmith Anaheim, Locksmith Santa Ana, Anaheim Locksmith, Orange Locksmith, Locksmith San Clemente , Locksmith Mission Viejo, San Clemente Locksmith, Mission Viejo Locksmith, Locksmith Tustin, Lake Forest Locksmith, Tustin Locksmith, Locksmith Laguna Beach, Laguna Beach Locksmith, Locksmith Laguna Hills, Laguna Hills Locksmith, locksmith orange county ca, Locksmith Rancho Santa Margarita, Locksmith Ladera Ranch, Ladera Ranch Locksmith, Locksmith Newport Coast Locksmith Irvine , Irvine Locksmith , Santa Ana Locksmith, Locksmith Anaheim, Locksmith Santa Ana Anaheim Locksmith, Orange Locksmith, Locksmith San Clemente , Locksmith Mission Viejo, San Clemente Locksmith, Mission Viejo Locksmith, Locksmith Laguna Beach, Laguna Beach Locksmith, Locksmith Laguna Hills, Laguna Hills Locksmith, locksmith orange county ca, Locksmith Rancho Santa Margarita, Locksmith Ladera Ranch, Ladera Ranch Locksmith, locksmith near me, Locksmith Corona del mar, Corona Del mar locksmith